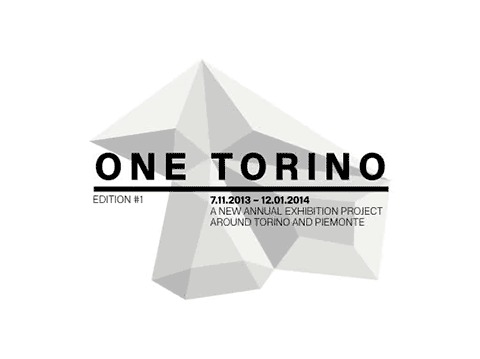 One Torino is the first edition of an exhibition produced by Artissima and realized in collaboration with, and hosted by, the contemporary art museums and foundations in the city of Torino, from the 7th of November to the 12th of January 2014.
It reflects the different points of view by seven different curators. This multiple view is visually translated by an often changing geometric solid: it's based on the ceiling of the Teatro Regio in Torino designed by the architect Carlo Mollino.
At the Tassinari/Vetta office, Leonardo Sonnoli with Irene Bacchi, Igor Bevilacqua and Anny Comello –with the collaboration of Daria Andreetta and Fabio Furlanis– design the communication and the catalogue.