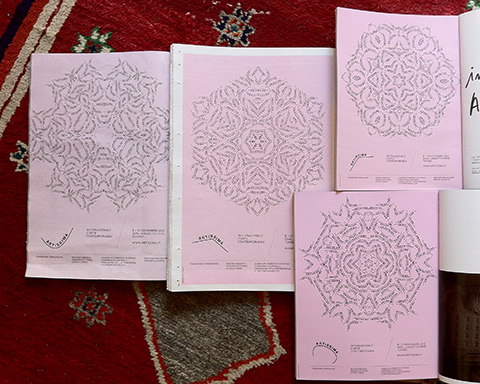 The kaleidoscope is the tool used this year to look at the movable world of contemporary art.
"Artissima" the international fair of contemporary art, present its 2013 edition from the 8th to the 10th of November, in Torino.
For each ads, folder, poster, items of communication, it's used another picture produced by a digital kaleidoscope, freezing each time a different compositions of the five Artissima's logo.
Designed at Tassinari/Vetta by Leonardo Sonnoli with Irene Bacchi; software thanks to Valentina Rachiele.